Today I tried to play with Lyla & do whatever she wanted. Haddie was sleeping a lot today & the boys were at school, so it was a perfect day to spend with Lyla.
We started out playing with her "dollies & dollhouse".
Next we had a picnic at the beach. She chose PB & J with cheetos. Delicious!
Finally we dressed up & went out to check the mail. Fun day!!!!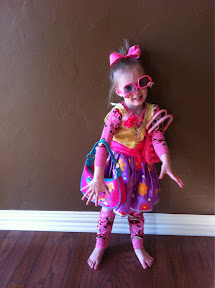 - Posted using BlogPress from my iPhone